The Magic Cupboard is a cabinet located in the Spellman kitchen which houses all of their magical substances and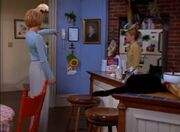 potion ingredients. There is a talking portrait of a woman named
Louisa
hanging on the cupboard who lets the Spellmans know when they're out of something and sometimes gives them messages from
the Other Realm
.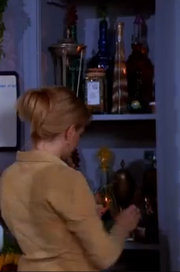 Potions & Ingredients
Truth Sprinkles (Trippy Truth)
Lady Bald Spot
Freeze Dried Eye of Newt
Frog Lips
Trivia
For some reason, some times inside the Magic Cupboard have a light glow, but sometimes it doesn't.
Ad blocker interference detected!
Wikia is a free-to-use site that makes money from advertising. We have a modified experience for viewers using ad blockers

Wikia is not accessible if you've made further modifications. Remove the custom ad blocker rule(s) and the page will load as expected.