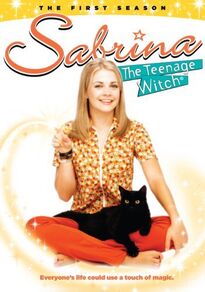 Season One of Sabrina the Teenage Witch aired from September 1996 until May 1997, and consists of 24 episodes. The season mainly focuses on Sabrina learning the basics of magic and beginning her romance with Harvey Kinkle.
Season One has a photo gallery
Summary
Sixteen can be a magical age. Pretty teen witch Sabrina Spellman lives with her two otherworldly aunts, Hilda and Zelda, along with Salem, their talking black cat. The Witches Council long ago ordered the aunts to teach Sabrina witchcraft once she turned sixteen. Now she can be in Paris for lunch...and make it back in time for biology! The show that found its way into the hearts of millions of viewers each week brilliantly combines the supernatural world of magic with the average life of a teenage girl. Join Sabrina, cute crush Harvey, best friend Jenny and rival Libby at their favourite hangout, The Slicery. That is, when they aren't frustrating their teacher, Mr Pool.
Main Cast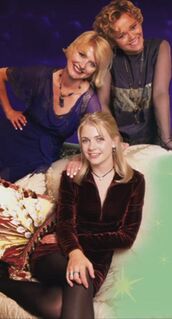 Episodes
Ad blocker interference detected!
Wikia is a free-to-use site that makes money from advertising. We have a modified experience for viewers using ad blockers

Wikia is not accessible if you've made further modifications. Remove the custom ad blocker rule(s) and the page will load as expected.