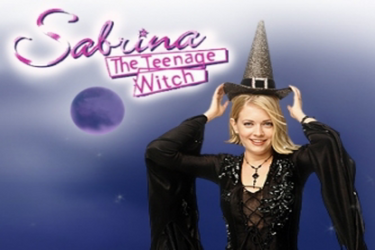 This page provides a general outline and synopsis of each season.
Season One
In Season One, Sabrina Spellman discovers she's a witch, and although she's apprehensive about the situation, she soon begins to accept it. She uses her mystical powers to benefit herself, rescue Jenny, help out Harvey and get even with Libby at times.
Season Two
Season Three
In Season Three, Sabrina can't get her witch's license until she solves the family secret. Meanwhile, she and Harvey are dating, and Libby turns on the peer pressure. Hilda Spellman also starts dating Mr. Kraft.
Season Four
In Season Four, Sabrina is a high school Senior, but Valerie has moved away and Libby is off attending private school. In their absence, Sabrina finds herself mentoring a young inexperienced witch named Dreama all under the eye of Harvey's new friend, Brad Alcerro, the descendant of witch hunters. Sabrina also starts working at the local coffee house and meets Josh Blackhart, whose friendship with her leads to a break-up with Harvey. Meanwhile, Hilda acquires a clock shop.
Season Five
Season Six
In Season Six, Sabrina is still at Adams College and gets a job on a city newspaper along with Josh, who is now her new boyfriend. Harvey also returns dating Morgan. Hilda gets married.
Season Seven
In Season Seven, Sabrina is out of college and working at Scorch Magazine. Meanwhile, her aunts have moved on and left her the house which she moves into with Roxie and Morgan. She also meets Aaron Jacobs even though Harvey still remains a friend in her life.
---
Ad blocker interference detected!
Wikia is a free-to-use site that makes money from advertising. We have a modified experience for viewers using ad blockers

Wikia is not accessible if you've made further modifications. Remove the custom ad blocker rule(s) and the page will load as expected.